Steve and Anthony talk about how to check out a turtle breeders and dealers you've never done business with before.
Picking the right turtle breeder or dealer to buy from can be tricky, especially when you're looking for hard-to-find animals. Here, you will find a list of things to look for to help you on your way. Many good sellers write thorough ads, giving you all the answers you need. If you don't see the answers to the questions below in the ad, make sure to email the breeder or dealer and ask for these details.
Some definitions before we get started:
Breeder – Someone who breeds the turtles themselves. Some will also occasionally re-sell other animals they find along their way.
Dealer – Mainly re-sells hatchlings (bought from wholesalers or breeders who prefer not to deal with individual sales) and wild-caught adults. Occasionally offers captive-bred adults.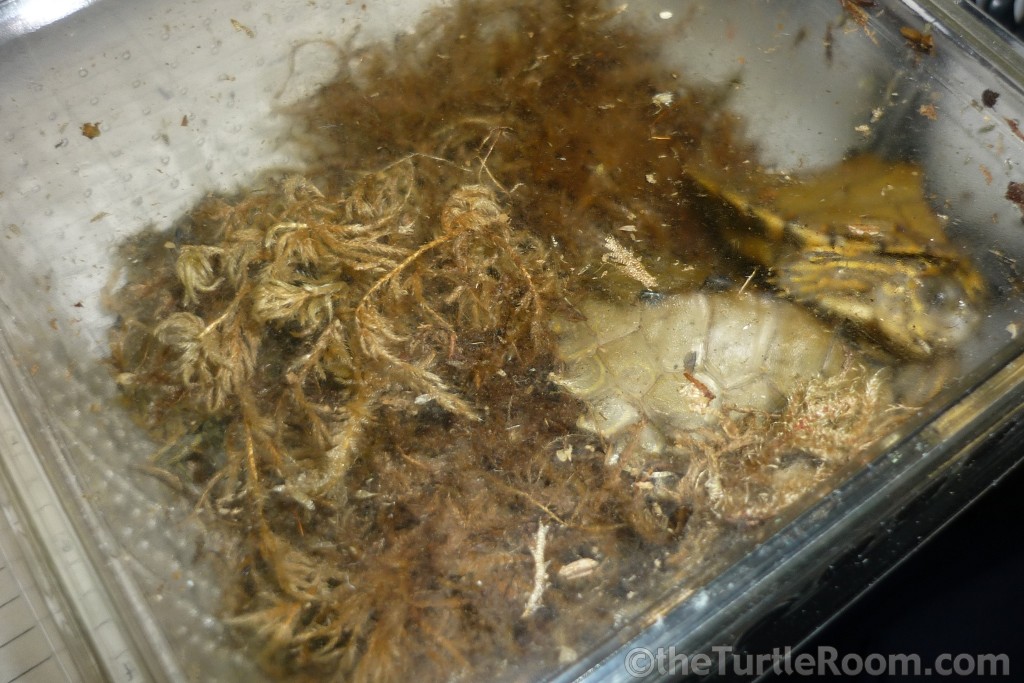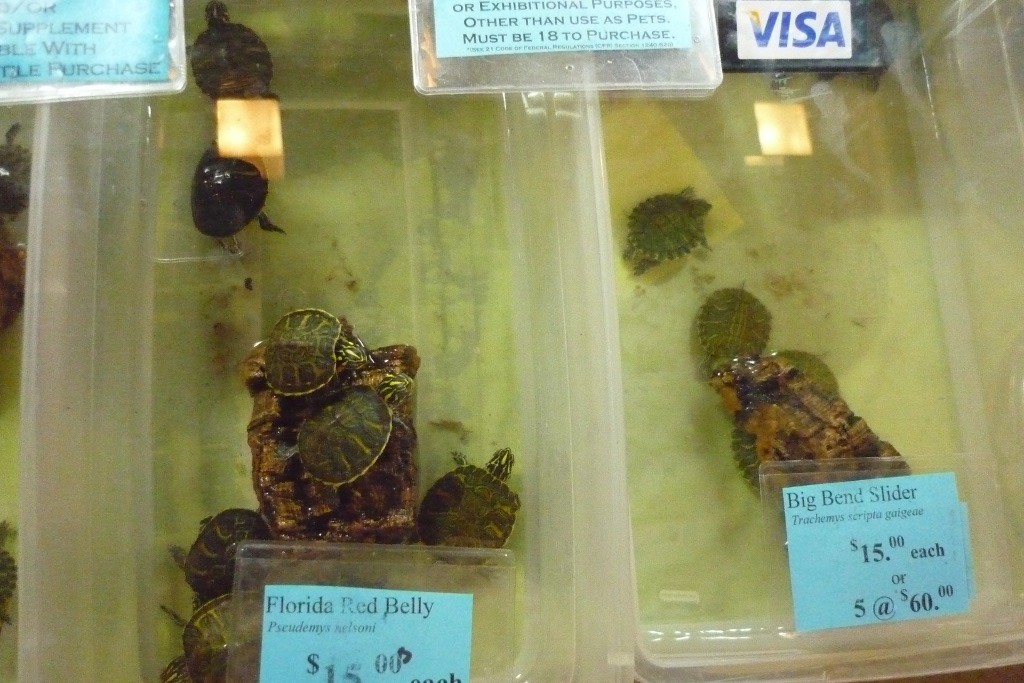 To know you're dealing with a reputable seller, there are a number of things you can look for as a checklist. First and foremost is how they communicate with you. The best breeders and dealers respond quickly to questions with detailed answers. They are often willing to discuss their care techniques and routines to help you out. The seller should be able to give you good information about where/when they acquired the turtles, or when they were bred/collected. There are plenty of reputable people who will openly admit "deficiencies" in any animals they might be selling below perfect state. Of course, this requires you taking the first step and asking some questions. Some things to ask include:
(For adult turtles) Are they long-term captive (LTC), wild-caught (WC), or captive-bred (CB)?
(For hatchlings) When did they hatch? Did you breed them or are you reselling them?
How long have you had them? What has their habitat and care been like?
What is their diet?
Have you had any health issues with them?
In addition to asking questions of the seller, we also suggest asking for pictures, especially when looking to purchase adult animals. Providing pictures of hatchlings is a less-common practice, because it is very time consuming for breeders to photograph each individual hatchling. While not providing pictures isn't a red flag, but we recommend pushing for them when interested in adult animals.
As far as business practices go, there are a few operating procedures to look for in a breeder/dealer. Make sure they accept PayPal as payment. Paying through PayPal can help protect you and a buyer. We also recommend being willing to pay the $0.30 + 3% fee by not sending your payment as a "gift". Also, ask for an itemized invoice to be sent through PayPal. Anyone with PayPal can use an invoice to request money. These practices are most important when dealing with an unknown breeder/dealer without a solid reputation and can protect you from the shady seller. Following these PayPal procedures will enable you to file a claim against the seller if the turtles would not match the description given or if you did not receive any turtles at all. However, if it's someone you deal with frequently, you both may prefer to not follow these tips.
If you're having an animal shipped, look at the seller's terms-of-service to see if they offer a live arrival guarantee; many of the top sellers do. Make sure they only ship overnight (or sooner) and only send out shipments Monday through Wednesday. Many of the top breeders will not send out animals on Thursdays with the off-chance that a weather delay or other incident would keep the animal from being delivered on time, possibly keeping it in shipment for days through a weekend. By seeing that a seller only ships Monday through Wednesday, you can have increased that they truly care for their turtles.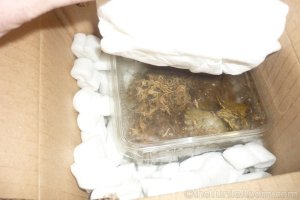 On the converse, there are a few red flags to watch for. Again, communication is often a key to determining the seller's intent. Look for poor and delayed response times; short, one-word answers; and dealers unwilling to divulge care and habitat information. Other huge red flags are the unwillingness to receive payment through PayPal or offer invoices (when you ask for one) and not shipping overnight. In addition, if they refuse to send pictures of adult turtles, particularly those advertised as captive-bred, you should take that as a red flag.
Breeders/Vendors/Dealers
Here is a brief list of some breeders and dealers we (and our friends) have dealt with before. It is far from a comprehensive list. For reviews on more Breeders and Dealers, please search the Dealer Listing Forum on TurtleForum.com.
The Big Guys
These are large breeders and dealers. They both re-sell and breed their own animals. They sell directly through an online storefront.
Turtles and Tortoises Inc (website + reviews)
Turtles and Tortoises Inc is run by Jay Frewer. He has a great reputation for good communication, customer service, and healthy animals. While we have not bought from him ourselves, we have talked with him about various species and have friends who have gotten wonderful animals from him. Jay frequently has species available that are not available anywhere else.
Turtle Source (website + reviews)
Fairly reputable, but overpriced. Sometimes their size works against them – no pictures of specific animals, occasionally poor response time to email and phone calls, and care of the animals is occasionally lax. We have gotten nice animals from Turtle Source, but have also heard a fair share of negative outcomes.
TurtleSale/TurtleShack (website + reviews)
One and the same, this company regularly ships dying or dead animals. Our advice is to stay away at all costs. This company is overpriced and markets to the impulse buyers with gimmicky deals and even offers the "death bowl" or "lagoon" setup as a suitable habitat.
Medium-Scale Breeders and Dealers
These are small operations with a large variety of turtles and tortoises they work with. Requires direct contact with them to purchase animals.
Paul V. (on Kingsnake + reviews)
Paul has an outstanding reputation for quality animals with quality care. He will do his best to communicate quickly and thoroughly with you and answer your questions to help set you up for success. You'll also find price breaks for multiple animals every time. As a one-man operation with many turtles to care for, it is impractical for him to take pictures, especially of his hatchlings. His reputation speaks for itself and he won't send sub-par animals. You can trust the product you get from him, whether you've seen it or not.
Robert and Trish (on Kingsnake + reviews)
Robert and Trish also have a great reputation in the turtle community. They are a great place to look for a wide range of species. In addition, they breed morphs and are some of the best people dealing with morphs. You can't go wrong buying from Robert and Trish.
Empire of the Turtle (website + reviews)
Eric is a great breeder with a wealth of knowledge. He offers many species that can be hard-to-find, making his site a great one to bookmark. In addition to being a high quality breeder, Eric provides a number of resources on his website including suggested reading lists and videos on how to properly package and ship turtles.
Garden State Tortoise (website + reviews)
We and our friends have had many successful transactions with Chris. While you may see a couple negative reviews from early in his career, Chris has really learned his craft. He responds quickly to emails with thorough answers and will go out of his way to provide great customer service. We thoroughly enjoyed doing business with him and will buy from him again in the future.
Small Breeders and Dealers
These are small-scale breeders working with a limited number of species. Occasionally will re-sell other's animals. Requires direct contact with the seller.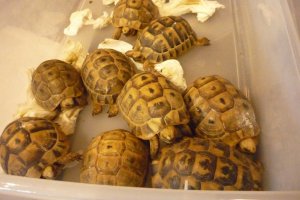 Turtle Towns (website + reviews)
A good friend of ours, Joshua responds quickly with great communication and cares well for his animals. You will never intentionally get a sick animal, he will help set you up for success caring for your animal, and will provide advice long after the sale. As an added bonus, he also distributes WaterlandTubs. We frequently partner with Joshua on a number of projects, vend together at shows, and highly recommend doing business with him.
Turtle Station (website + reviews)
Also friends of ours, this group of guys cares greatly for their animals and will put in the effort to give you top notch customer service and quality specimens. With a team of 8 breeders, they have a wide variety of species they work with.
Jonathan Helms (website + reviews)
Jonathan is one of the top DBT breeders out there and a great communicator who cares greatly for his animals. He is a thoughtful breeder who knows his stock well and will help you make sure your animals get great care. His website provides a number of resources on the care and identification of Diamondback Terrapins.
As you can see, there are a number of good places to start your search for the turtles and tortoises you most desire. If the only place you can find what you're looking for is someone without a reputation, remember to ask as many questions as possible to protect yourself when you make your purchase. We'll be glad to give you tips along the way and even help you find the animals you are looking for.